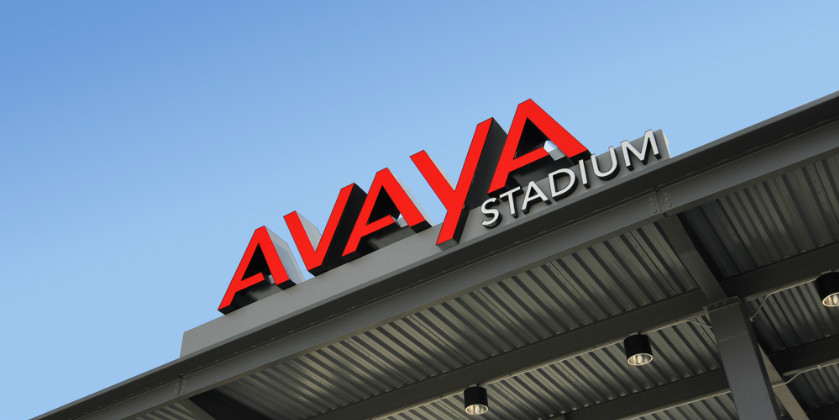 Santa Clara, Calif. – July 6, 2017 – After the San Jose Earthquakes' third season at Avaya Stadium, fans of all ages went wild for a best in class spectator experience.  As the first cloud-enabled home field, Avaya Stadium leads the league in leveraging technology to influence fan engagement and in the tech hub of San Jose, it's the kind of experience fans expect.
Unlike any other sporting venue, Avaya Stadium's 18,000-seat, European-style, open air stadium incorporates technology as impressive as its construction. Completely cloud enabled, all applications run over the network, powered by Avaya Fabric Connect. Avaya solutions for Wi-Fi, telephony and the box office contact center easily plug into the network, as will anything else that the Quakes choose to deploy.
The Quakes see more than 4,000 concurrent Wi-Fi users every game, and social media activity continues to climb. For fans, social sharing goes well beyond showing friends their game experience; it actually enhances the in-game experience. Above the scoreboard is the second-widest LED screen in the state, a platform for fans to share their experiences on social media, using stadium Wi-Fi. When posting with the #Quakes74 hash tag, fans have the chance to see their messages, images and videos displayed  on the massive screen.
The club is also leveraging technology beyond Avaya Stadium, giving fans a seamless experience before they even leave for the game and long after the whistle is blown. With the Quakes mobile app, fans can pre-pay for parking online, enter with digital tickets, see game highlights and player stats, view their aggregated social media streams, or book a ride home after the game. In fact, detailed analytics from the app have helped make decisions that simplify game days for fans and staff. For example, based on data showing where fans exit the stadium, the Quakes moved the Uber and Lyft ride pickup location.
A more engaging experience for fans means more revenue for the Quakes, from ticket sales to corporate sponsorships to stadium rental for non-Quakes events. The club has seen its investment in the fan experience pay off, with every game selling out the past two and a half years and all season tickets sold. And this is just the beginning, with plans to bring more technology to Avaya Stadium. With the flexible, future-ready Avaya foundation, the Quakes have the bandwidth to make their vision a reality.
About Avaya
Avaya enables the mission critical, real-time communication applications of the world's most important operations. As the global leader in delivering superior communications experiences, Avaya provides the most complete portfolio of software and services for contact center and unified communications with integrated, secure networking— offered on premises, in the cloud, or a hybrid. Today's digital world requires some form of communications enablement, and no other company is better positioned to do this than Avaya. For more information, please visit 
www.avaya.com
 and 
www.avayasports.com
.